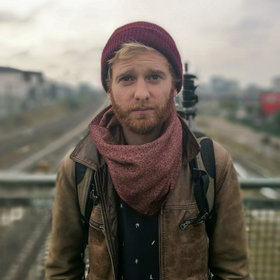 I am a French independent documentary photographer, born in 1988.
Previously, I was working as a film producer in Paris. However, after the many attacks that happened there, my relationship with the world changed. The realization that you could get killed in my city, sitting at a terrasse while enjoying a beer, made spending years developing movies feel illusive.
I needed something more connected and immediate with the happenings of the world.
I decided to dive further into photography by developing long-term documentary projects, focusing on issues about social mixity, diversity and equality.
I shot my first story, In(di)visibles, in 2017.
I am currently spending my time between Paris and the
USA
, and I am available for assignments anywhere.
———————-
2017:
- Solo exhibition at Paris' 9th arrondissement city hall – In(di)visibles
- Workshop with Magnum's photographer David Alan Harvey
2016:
- Solo exhibition at La Penderie, Paris – Episodes
———————-
Contact:
+33699051572
florentquint@gmail.com